Mental Health
&

Wellbeing
Over 50% of mental illnesses start before the age of 14, and 1 in 10 children and young people are coping with the challenges of a mental health disorder. Schools are on the frontline when it comes to supporting children and young people's mental wellbeing. Staff working in schools are ideally placed to recognise and respond to early signs of mental health difficulties in children and young people.
This page identifies how school staff at THS can support your children and young people by identifying mental health problems and by measuring and monitoring the mental health and emotional wellbeing of our pupils.
Our school values are:
Ambition
Respect
Care
Honesty
We are working towards the School's Mental Health award. Check out what we will be working towards by clicking on the link.
How do we support our students?
At THS we prioritise supporting our young people to build emotional resilience and help them to cope with and bounce back from adversity.
One to one support with TAC officers and trained Safeguarding staff.
Wellbeing Wednesday- every week.
Assemblies- throughout the academic year.
No Worries- Sexual Health drop in service in school.
Healthy minds.
THISS- KS3.
ARCH days- 6 during the year covering a range of topics relating to wellbeing.
Intervention work with pastoral staff (assigned to year groups).
Our Ewood centre (nurture).
A family environment.
A "whole school" approach.
By a "whole school approach", we mean involving every individual in the school community: pupils, parents and all staff and volunteers, from the Head through the caretaker and the cook. Crucially, it's also about strategy and leadership; the systems and structures within the school. Everyone has the chance to understand and implement practical things which will contribute to changes in practice and benefit all the students in the school.
Additionally, this includes the school's relationship to the local community and wider mental health system, and their confidence and ability to commission relevant services. It can include strengthening relationships with local providers and commissioners to improve pathways into services for children and young people.
Philippa Thompson
Student Support Manager
Mental Health First Aid instructor
Todmorden High School
Melissa Wells
DSL & Associate Assistant Headteacher
Todmorden High School
Sharon Pickles
Safeguarding Manager
Todmorden High School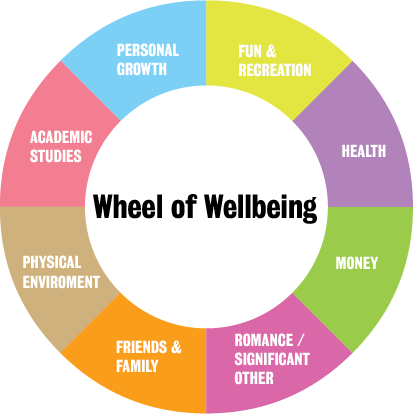 Anxiety UK: Charity providing support if you've been diagnosed with an anxiety condition.Phone: 03444 775 774 (Mon-Fri, 9.30am-5.30pm)

Website: www.anxietyuk.org.uk

Bipolar UK: A charity helping people living with manic depression or bipolar disorder.

Website: www.bipolaruk.org.uk

CALM: CALM is the Campaign Against Living Miserably, for men aged 15-35.

Website: www.thecalmzone.net

Mental Health Foundation: Provides information and support for anyone with mental health problems or learning disabilities.

Website: www.mentalhealth.org.uk

Mind: Promotes the views and needs of people with mental health problems.

Phone: 0300 123 3393 (Mon-Fri, 9am-6pm)

Website: www.mind.org.uk

No Panic: Voluntary charity offering support for sufferers of panic attacks and OCD. Offers a course to help overcome your phobia/OCD. Includes a helpline.

Phone: 0844 967 4848 (daily, 10am-10pm)

Website: www.nopanic.org.uk

PAPYRUS: Young suicide prevention society.

Phone: HOPElineUK 0800 068 4141 (Mon-Fri,10am-5pm & 7-10pm. Weekends 2-5pm)

Website: www.papyrus-uk.org

Rethink Mental Illness: Support and advice for people living with mental illness.

Phone: 0300 5000 927 (Mon-Fri, 9.30am-4pm)

Website: www.rethink.org

Samaritans: Confidential support for people experiencing feelings of distress or despair.

Phone: 116 123 (free 24-hour helpline)

Website: www.samaritans.org.uk

SANE: Emotional support, information and guidance for people affected by mental illness, their families and carers.

SANEline: 0300 304 7000 (daily, 4.30-10.30pm)

Website: www.sane.org.uk/support

YoungMinds: Information on child and adolescent mental health. Services for parents and professionals.

Phone: Parents' helpline 0808 802 5544 (Mon-Fri, 9.30am-4pm)

Website: www.youngminds.org.uk
NSPCC: Children's charity dedicated to ending child abuse and child cruelty.
Phone: 0800 1111 for Childline for children (24-hour helpline)
0808 800 5000 for adults concerned about a child (24-hour helpline)
Website: www.nspcc.org.uk
Beat: for support with eating disorders
Phone: 0808 801 0677 (adults) or 0808 801 0711 (for under-18s)
Website: www.b-eat.co.uk
Mencap: Charity working with people with a learning disability, their families and carers.
Phone: 0808 808 1111 (Mon-Fri, 9am-5pm)
Website: www.mencap.org.uk
Parents' and Carers' Mental Health and Wellbeing
How To Talk To Your Child About Social Media And The Internet
The internet offers huge opportunities. From a young age, children have the chance to learn, research, play games, have fun and connect with family who may not live nearby. But it's important to help them to use the online world in a way that's safe and positive for their mental health.
That's why it's good to have regular conversations about the internet and social media from a young age – it should be as ordinary as talking about the weather, the dog, or something you've watched on TV.
To read more please follow the link below
Over the course of their education, children spend over 7,800 hours at school. With such a huge amount of time spent in the classroom, schools provide an ideal environment for promoting good emotional wellbeing and identifying early behaviour changes and signs of mental distress. The social and emotional skills, knowledge and behaviours that young people learn in the classroom can help them to build resilience and set the pattern for how they will manage their mental health throughout their lives.
Emotional wellbeing is a clear indicator of academic achievement, success and satisfaction in later life. Evidence shows that mental health and wellbeing programmes in schools, can lead to significant improvements in children's mental health, and social and emotional skills. Wellbeing provision in schools can also lead to reductions in classroom misbehaviour and bullying.
However, despite the known benefits of good wellbeing provision, at present the education system is unbalanced. There is too much emphasis on academic attainment and not enough focus on promoting the wellbeing of students. The prominence given to exams and academic attainment within the education system is having a negative impact, with 80% of young people saying that exam pressure has significantly impacted on their mental health.
Pupil Mental Health and Wellbeing
School's Mental Health Award
You may be aware that our school is taking part in Carnegie Centre of Excellence for Mental Health in The School's Mental Health Award.  The aim is to give the school a framework for whole school mental health development by:
 To improve the overall school environment to strengthen the mental health of pupils, staff and parents  
Reduce to risks of future mental health difficulties impacting on the future lives of pupils

Enable and enhance the full potential of all pupils

Ensure schools are using evidence-base approaches that align to professional and government guidelines 

Provide a developmental framework so your school can make realistic improvements in the mental health of your pupils, staff and community
 The eight competencies are: 
Leadership and strategy

Organisational structure and culture – staff

Organisational structure and culture – pupils

Support for staff

Professional development and learning

Support for pupils

Working with parents and carers

Working with external services
The Government has committed to introducing  Relationships and Sex Education for all secondary schools. DfE will also consult on introducing mandatory Personal, Social and Health Education (PSHE) lessons for all schools. This provides an important opportunity to embed wellbeing and resilience into the curriculum. Alongside this, DfE has announced new Randomised Control Trials to test the effectiveness of interventions aimed at promoting good mental health. However, changes to the curriculum are only part of the solution to improving wellbeing in schools. Lessons should form part of a wider "whole school approach".
We engage with this through our 'ARCH' days which occur three times a year, and through embedding this into our teaching. You can read more about the curriculum at THS on the 'Curriculum' tab.
A sharp focus on promoting wellbeing, building resilience and good mental health will improve outcomes for our children and young people. The benefits for individuals, families, business and the economy are clear – increased employability, capability and productivity, reduced absence, reduced demand on services and improved family relationships and happiness.
Currently, for many children and young people help is simply coming too late. In order to try and support with this we have put a greater focus on the early identification of problems, earlier intervention, and increased preventative work to tackle the growing crisis of undiagnosed and untreated children's mental health.
Total Page Visits: 365 - Today Page Visits: 8